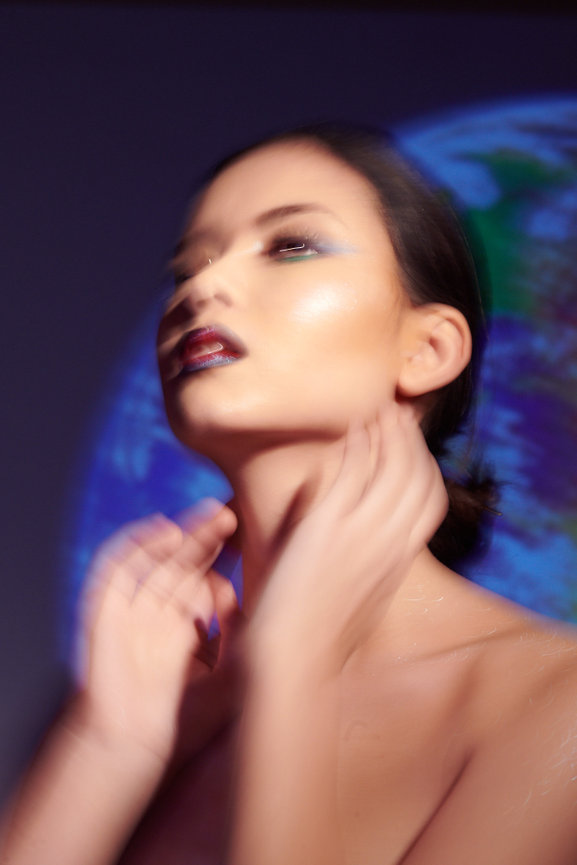 Trying times to say the least . . . 
 A lot of people across the globe will lose loved ones - and even more may lose their income, their business, their sanity.  It is sobering and one can feel paralyzed by it.
And, there is a lot of down time for so many.   So the question becomes, what do you do with your free time, with your situation, with your growth.  And what is the role the arts play at a time when people can't go out and see movies, plays, eat creative food (another art form), make music together, dance.  What is your vision, and what can you do to continue it, and grow it, when everything else in life is appearing to turn upside down?
We always hear and read, in book after book, that what we think is very powerful for constructing our reality, as well as setting direction for the future - both personally and globally. Never has this concept had more poignancy and truth than now.
I would never dare to suggest ways to cope with your personal struggle or a financial crisis - that is neither my expertise nor my place - the varying human experience is as different as we could imagine and to offer that type of advice would be presumptuous and almost inhuman.  But I do think that artists can contribute in another way - perhaps easing the pain of others and also contributing to your growth so that you are prolific and inspired on the other side of this nightmare. 
Here are few things that I am personally doing that maybe can help other artists cope with the down time: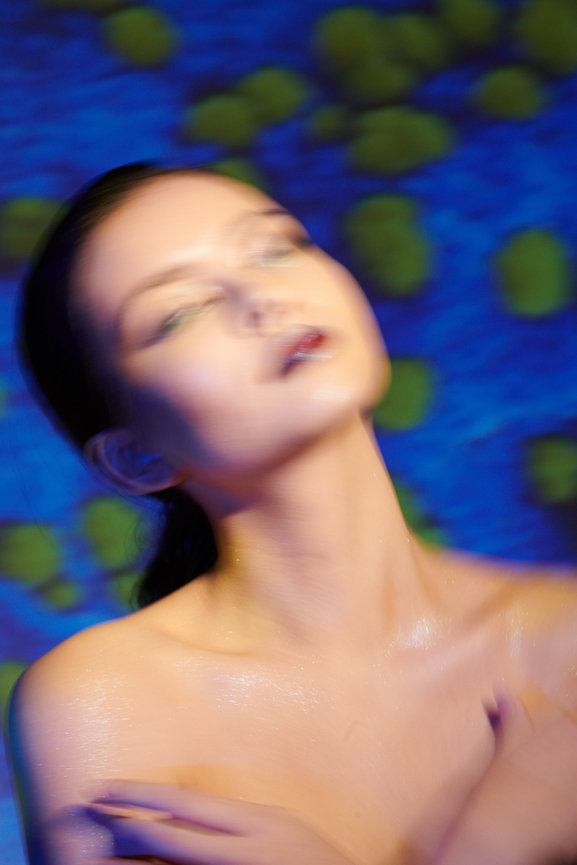 I am REALLY trying to spend less time on social media - I follow the news but limit it when I'm working, or watching movies/shows, or studying.  It's a good practice anyway and I'm as addicted as the next person - but its something that now is keeping me sane and probably preserving a few friendships along the way!
Continuing work on developing a large long term project which addresses the core of what it means to be human.  
I'm actually investing in IG advertising to promote posts!   Why? Because I believe in my work and I want people to see it.  People have more time now than ever and are looking for images that speak to them, distract them, and make them laugh.   My art photography work tends to be more serious and my branding is more inspirational - so i contribute to both.   I'm not expecting followers and don't really care about the extra likes on the post.  But it makes me feel like an art citizen that I can share my work with others in other parts of the country and the fact that some people likes it tells me, not that it's good work, but rather that someone enjoyed viewing it.   That, especially right now, is more important to me than selling work - because it shows maybe I made a small momentary impact on someone I'll never know and see.   I believe artists, at their core, need people to see their work - perhaps with isolation now more than ever.
Shortly before all the restrictions were put in place, I started to shoot some work specifically around the corona virus and climate change.  I needed an outlet where I could explore my own feelings about this and how I perceive the world is impacted.   I wasn't concentrated on others but how I felt, but as I look at the images, i can't help think they are a lot more powerful, to me, than they were when I made them.  So I include a few here and will be showing them on various social media and my website over the next week or so.   I'm also making some videos to further share them - again, sharing the work with others is much more important.
I have a list of probably 50-100 photographers that I have wanted to study.  Now is a great time to build Pinterest boards with their work and to study them online.  Click here to see my list!
I'm reading more (albeit on my tablet since the libraries are closed)
I'm catching up on images that I either "owe" people or that I have put on the back burner and working on some new styles of editing as well as growing my video editing skills.
I'm practicing shooting - I took a few lights at home - not to mention you can fly drones (alone or with a trusted partner in the middle of nowhere), or take landscapes or nature photography.   Yes, I normally shoot people but there is more than that and I want to continue to expand my craft.
Document these times as best I can - this is a challenge - at a time when everything is closed and we are encouraged to stay home - but I do plan on some solo walk about to see if I can capture some street photography - even if its signs and notices - anything which will help us remember.
Planning upcoming work - particularly personal work.  
Staying in touch with people I work with and people I want to work with - make sure they are ok and surviving.
Think about how I could help - beyond donating money - and make a difference. 
Based on my own experience with photography and music, here are a few suggestions that may help you turn some of this time into a growth period!
Photographers:
STUDY
Particularly if you are new, maybe study history. Find and read old books about posing, photography, movements, other art. Read as much as you can. Take virtual museum tours.  Take this time to learn the tradition you are part of.   Even if you are a scholar, there is always more to learn.
EXPAND
Find other photographers - outside of Instagram and social media.   Explore their work, find what they write about, found out about their careers and how they promote their work - and learn from that.
EXPLORE THE NEW
Learn and practice something completely new!   If you are big in photoshop, try to do creative photography without it.  If you don't know your computer tools, buy some online courses and practice and learn.   Explore some photography techniques you have never done - not just to build your career on it but to expand your horizons.
DOCUMENT OUR TIMES
Try to document what is going on in our world - perhaps something other than empty shelves at the super market.
STUDY SOME MORE!
Watch movies and shows with the sound off and study lighting.
Musicians:
POSTING AND SHARING
This is a powerful time to put your music online.  I saw a post from a friend who simply videotaped himself playing a jazz ballad - mostly for his own therapy but also because he thought others might like it.   The same with the posts coming from Italy with entire neighborhoods singing - they weren't doing it to go viral, they did it for a community need - the people who recorded and posted it wanted to share something special.  
To me, those posts have way more meaning than the music on Spotify and other media streams - at least a different emotional impact at this time.
CREATE THAT EPIC
If you have the time, create that epic masterpiece you have wanted to do.  
EXPAND YOUR REPERTOIRE
Pick up that instrument you have in the corner or learn a new style of music.  Pick one composer or style and work to master it.
Models/Actors:
PRACTICE!
That mirror is your friend!!! Practice even more - one person monologues (maybe online?), your posing, your facial and emotional expression.   Get a stack of magazines and really study them (online from the library works).   Read scripts and dissect the scenes.  Watch movies - with the sound off.    Connect with directors and other professionals online - even make a call or send that email or DM you have been afraid to do!  Continue to grow!

How you think affects the outcome of your life - observe it and then use it wisely.    Most of all - be safe.